Mission
The Ninety-Nines is the international organization of women pilots that promotes the advancement of aviation through education, scholarships, and mutual support while honoring our unique history and sharing our passion for flight.
We meet on the first Wednesday of every month at 6pm at ACI Jet.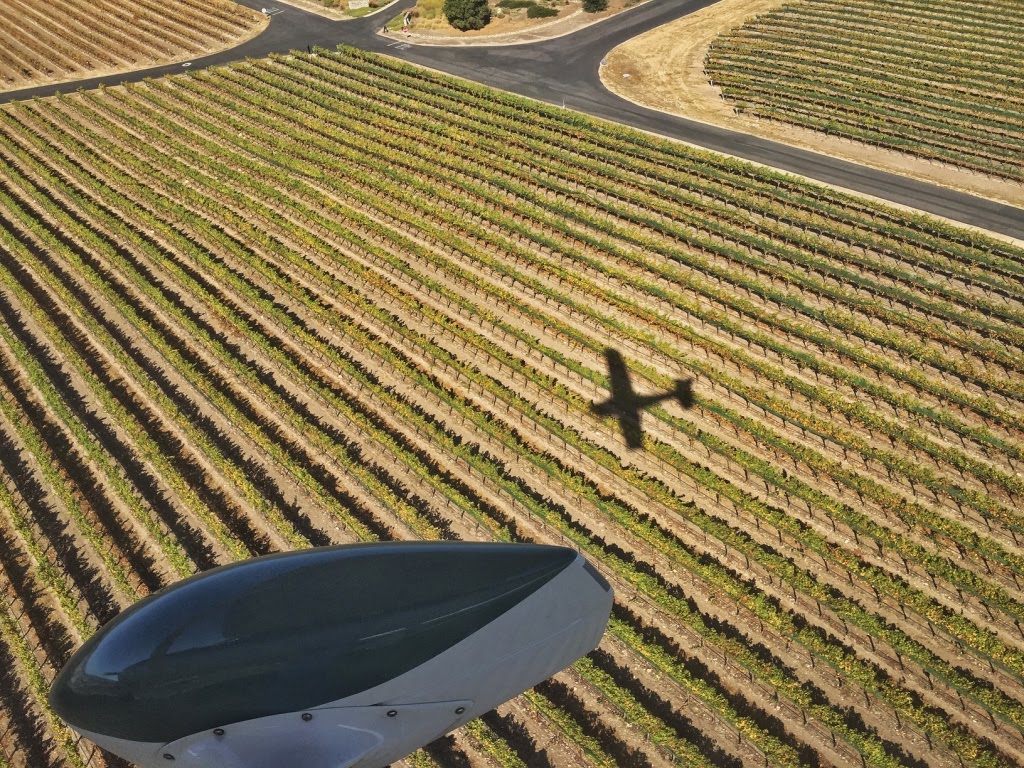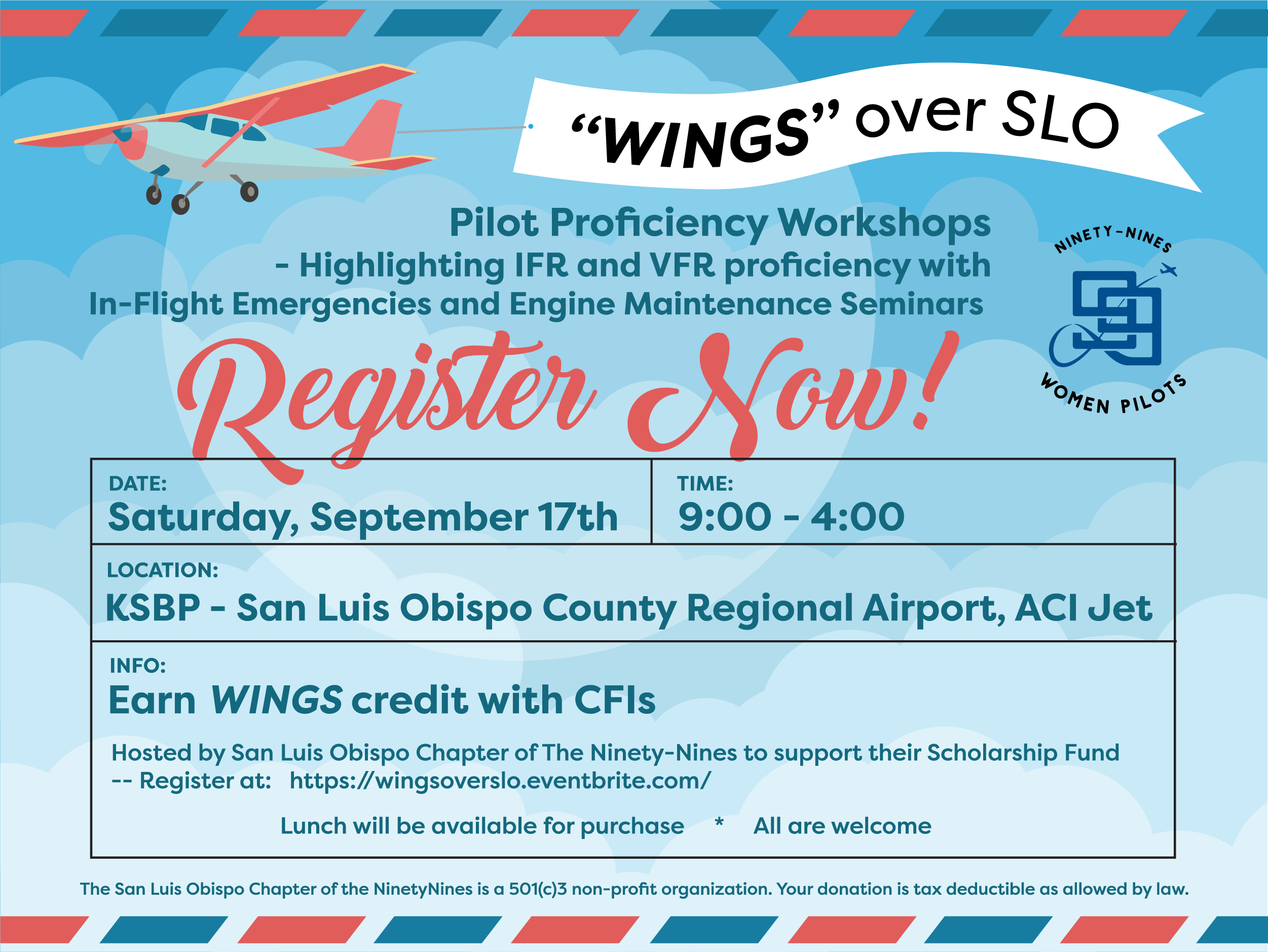 Spotlight
Registration is Open for WINGS over SLO!!  Come one, come all aviators and students.
The San Luis Obispo Chapter of The Ninety-Nines, Inc. is happy to announce the "WINGS" Over SLO Pilot Proficiency Workshops.  We hope you will join us in enriching your aviation skills, networking with fellow flight enthusiasts, and supporting our mission of providing flight training scholarships to women.
Saturday, Set. 17th 9:30am – 4:00pm at the San Luis Country Regional Airport